Precision, reliability and non invasive timing solution. Our ankle timing transponders are ideally suited to triathlon, mountain bike, ocean swim other multisport events. We offer two ankle timing alternatives to ensure your participants receive accurate event timing splits.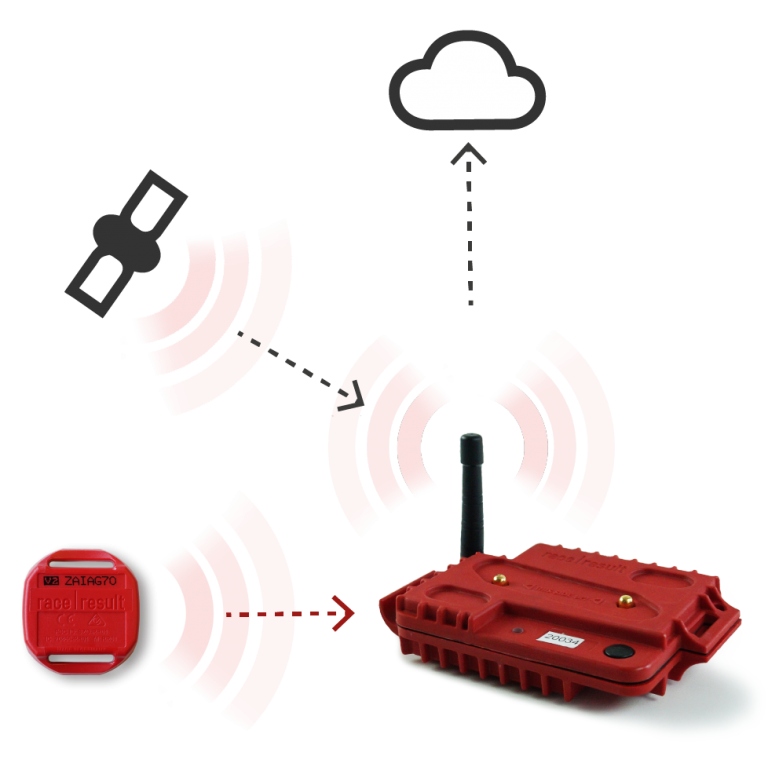 Transponder 1: Multi-use
If you are looking for 100% guaranteed detection and ultra high precision at 0.001 sec, this is your tool of choice. Popular with triathlon, cycling and swimming events. These timing transponders are attached easily by the participant with a velcro strap to the ankle or even directly to the bicycle. These transponders can record data up to a maximum speed of 150km/hr. No speed bumps, no hassles. The timing line can be completely hidden – often something we do at triathlon and ocean swimming events.
Transponder 2: Disposable single use
Don't have the resources to have timing chips collected at the finish line? No problem, our disposable timing chips do not need to be returned and can be kept by our participants. Utilising our low profile foldable ground antenna or our or side antenna timing equipment (see timing bicycle races when roads are open to traffic). Our passive timing transponders can be custom branded to suit your event branding and colour schemes. We can even match and print sponsor logos for different events so that your sponsors get maximum exposure. Better yet, these transponders are disposable, so you don't need to worry about gathering timing chips at the finish line. The perfect solution for high volume finish lines.
Ready to Elevate Your Sports Event?
Get in touch with the team at Sports Event Services to discuss how we can help take your event to the next level. No matter how big or small, our team of specialists have years of experience to provide industry leading sports event services.